When Leslie Stone experienced vaginal bleeding, she worried and visited her doctor, where she learned she had cancerous tumor in her uterus in July 2020. At first, it seemed like a hysterectomy could treat it, but two and a half weeks later doctors discovered a new tumor.  
"It was a very aggressive cancer," Stone, 60, an art professor from Orange County, California, tells TODAY.com. 
After several rounds of treatment, it seemed as if Stone was running out of options. She planned a goodbye road trip with her son, Tripp, so she could see the country and say farewell to friends and family before dying. But before leaving for the trip, her doctor had put her on an immunotherapy drug to try to slow her metastasized cancer. Before she left, she received a life-changing call. 
"(My doctor) called me and he said, 'Your last CT scan showed zero cancer,'" she says.
Abnormal bleeding
When the bleeding started, Stone wondered if it was simply due to aging.  
"I thought it was just part of menopause, a long, drawn-out process," Stone says. Eventually, she went to her gynecologist, who removed some of the tissue from her uterus for testing. Soon Stone learned what caused her bleeding: uterine cancer.
Stone's doctor recommended she see Dr. Alberto Mendivil, a gynecologic oncologist in Newport Beach, California, to learn more. At first, it seemed like surgery could completely remove the cancer.
"He said, 'Well, we're going to do a hysterectomy, and that should take care of it. I don't think you'll have any other problems,'" she recalls.
She underwent a minimally invasive robotic surgery to have her uterus removed and felt better almost immediately.
"The same night I went home and the next day, I'm fine," Stone says. "I was so impressed by that."
But about two and a half weeks later, she was spotting again and returned to the doctor to undergo some scans. A different doctor spotted a small tumor "about the size of a pea" along the incision made for the hysterectomy, indicating Stone's cancer had come back.
She underwent six rounds of chemotherapy followed by five weeks of radiation five times a week. While she didn't experience the nausea associated with chemotherapy, she did get intense migraines.
"I see these flashing lights," she says. "People start looking like Picasso paintings. In about 20 minutes, I can't drive, I can't do anything."
Despite these treatments, Stone found out Thanksgiving weekend 2020 that her cancer had spread. One doctor told her it was like a "sprinkle of cancer everywhere."
"I was quite shocked," she says. "None of my doctors were working, and I'm looking at stuff on my own." She read that her cancer was "terminal," and there were "no treatments," she says.
"I'm in a bit of a panic, and I'm calling, leaving messages for every doctor," Stone says. "Nobody's responding, of course, since it's the weekend."
When her doctor returned her call, he gave her some positive news.
"He said, 'Don't worry you're not dying, not yet … there is a treatment called Keytruda, and we're going to start you on this right away,'" she says.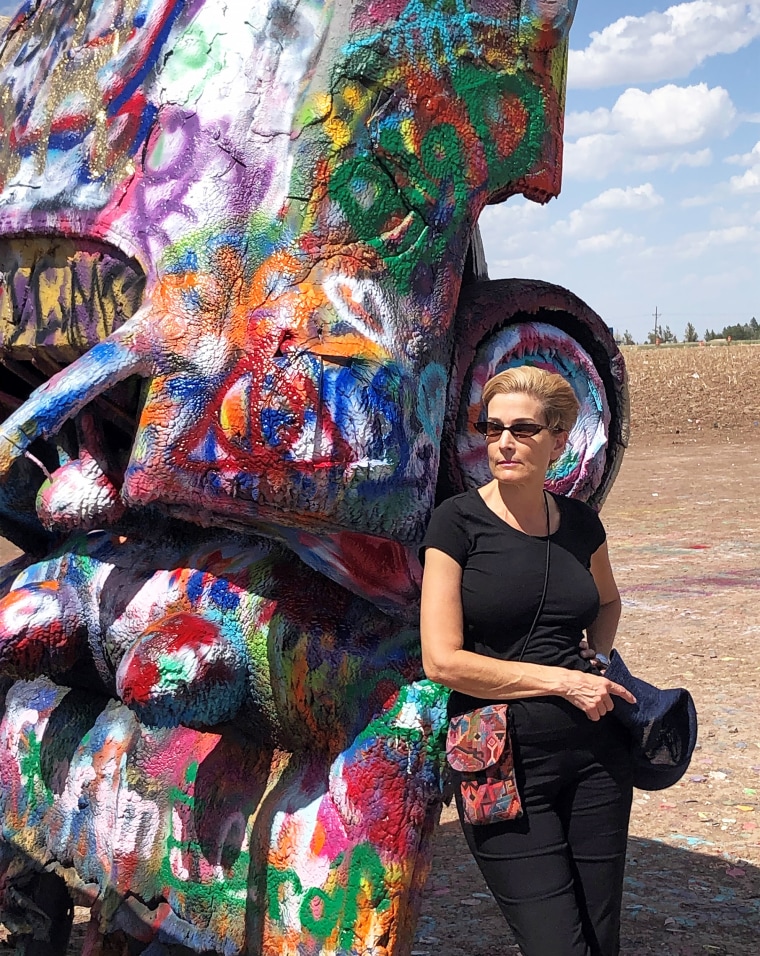 Her doctor warned her that after starting the medication she might feel worse before she felt better, and that seemed true. After the first infusion, she started experiencing symptoms.
"My stomach started to expand. I looked about seven months pregnant," she says. "My stomach was hurting, my whole abdomen. I had random stabbing pains everywhere to the point where I couldn't get out of bed." 
She worried that she had appendicitis at one point. Then all of a sudden, she felt better.
"My stomach had completely shrunk back down," she says. "I felt great. I have felt great ever since."
Uterine cancer
According to the National Cancer Institute, about 3.1% of women will have a uterine cancer diagnosis in their lives.  
"(Leslie had) the second most common cancer that occurs in women, which is an endometrioid adenocarcinoma," Mendivil, co-director of Hoag Gynecologic Oncology, who treated her, tells TODAY.com.
The American Cancer Society notes that cancer of the endometrium, aka the uterus lining, is the most common cancer of the female reproductive organs. The cancer grows in the lining of the uterus, which sheds monthly in menstruating people.
"The lining can transform in a bad way overtime, and it could become malignant," Mendivil says.
According to the U.S. Centers for Disease Control and Prevention symptoms of uterine cancer include:
Abnormal vaginal bleeding
Vaginal discharge
Pain or pressure in the pelvis
Bleeding after menopause is always abnormal, and people should visit their doctors if this happens, experts previously told TODAY.com.
While Stone's original diagnosis was an early stage, it quickly returned, which was a worrisome sign.
"When she had her surgery, the thought was that she was free and clear and she had an early stage and the likelihood of recurrence was less than 5%," Mendivil says. "Unfortunately, that is still one in 20, roughly, and her cancer did come back."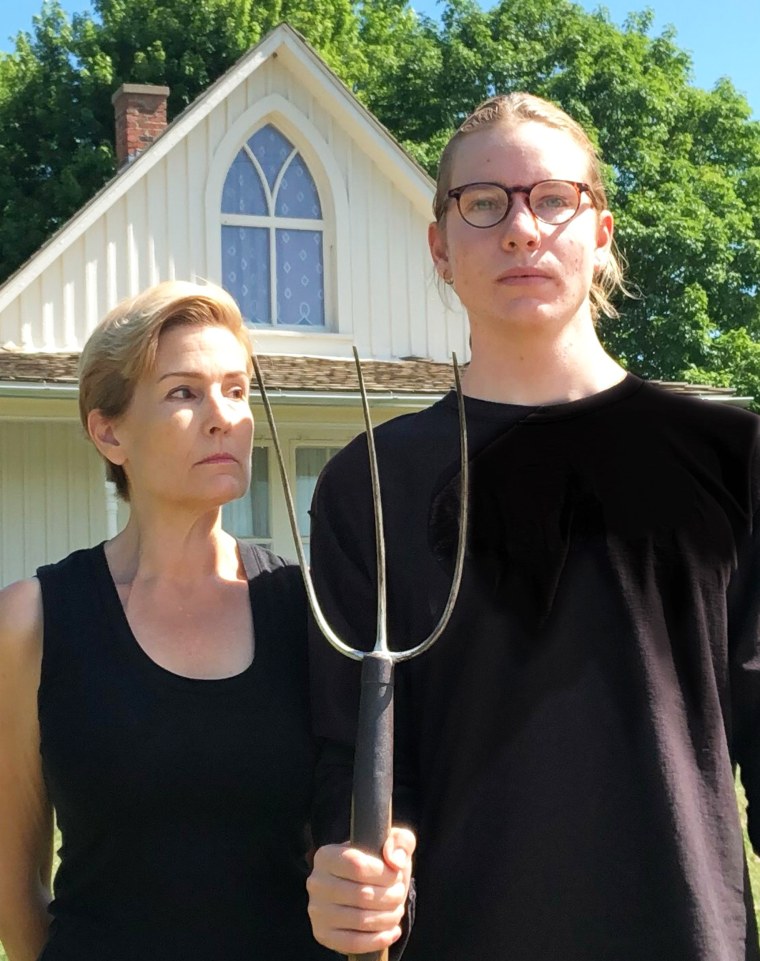 There were two factors that made Stone's cancer more aggressive, Mendivil explains. First, the cancer grew into what's known as the lymphovascular space, made up of blood vessels and the lymphatic system. Second, Stone has a genetic mutation called Lynch syndrome, which allows cancer cells to replicate more easily. The treatment she received, Keytruda, can target cancers from Lynch syndrome, Mendivil adds.
"This drug is probably what many would consider the magic bullet of treatments in patients with these types of mutations," he says. "Not all patients will respond, unfortunately. But when patients do have a response, their response can be incredible." 
A road trip with a new meaning
Before starting immunotherapy, Stone made peace with dying.
"The one thing that really scared me was not the part about the dying but that I was going to be helpless and have to rely on other people," she says. "I didn't want to end up in hospice or hospital or have no control over my life."
She started marking some of her possessions to be given to friends and asked her son, Tripp, 16, at the time, what he wanted. At first, he didn't want to talk about it. But then Stone thought it might be a good idea to create memories with him.
"I thought, 'I'm going to go on this last hurrah road trip. … I'm going to see all my friends across the country, one last time, reconnect with all these people,'" Stone says. "'I'm going to give my son experiences he won't ever forget — something to remember me.'"
They planned to leave on June 1, 2022. Before that, she received a call that she had "zero cancer." She told Tripp during a driving lesson that she had news and at first, he worried.
"I said, 'I have something to tell you.' And he said, 'Oh no, is it bad?' I said, 'No, it's very, very good.' And we both cried."
"At that point it went from a farewell tour to a celebratory one," she says. "We just had an amazing time."
They covered 3,000 miles from Orange County, California, to the Florida Keys to Washington, D.C., New York, City, Niagara Falls and Ohio. Throughout her experience with cancer, Stone always kept a positive attitude, which she attributes to having a job she loves and planning experiences to look forward to.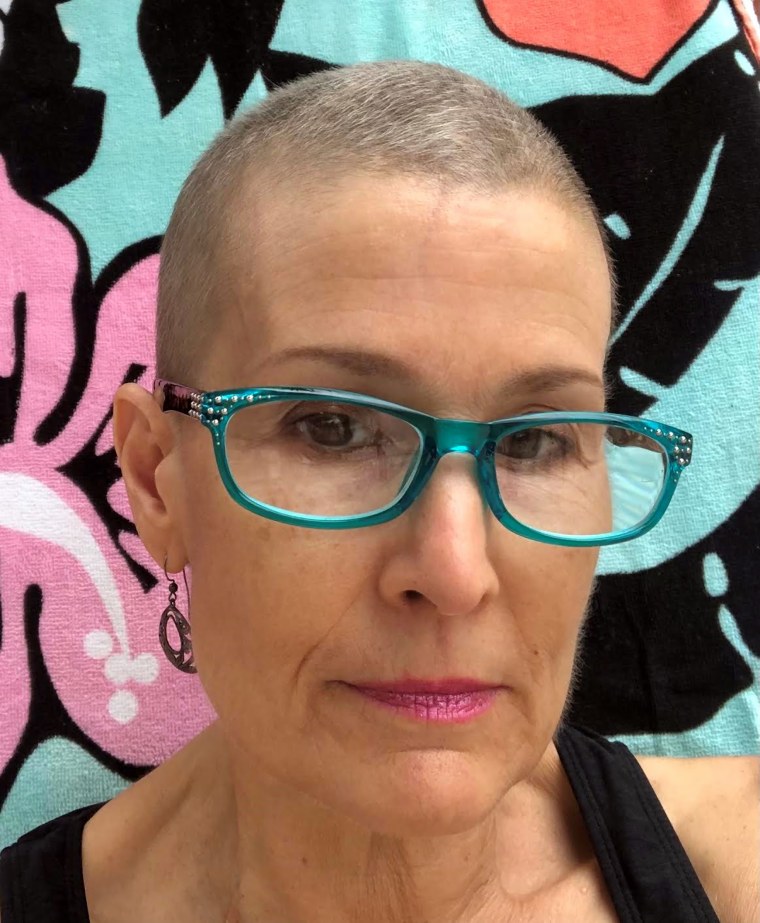 "I always have something lined up that's fun to look forward to. So, we've been taking a lot of trips," she says. "There's always a goal, something to move forward to."
CORRECTION (Sept. 20, 2023, 9:13 a.m.) An earlier version of this story misstated that the road trip was 1,500 miles. It was 3,000.